How to create a WhatsApp Broadcast (Promotional Messages on WhatsApp)

Broadcast is the newest addition to the Logisy Connect arsenal that enables merchants to send bulk promotional messages over WhatsApp
How to send a Broadcast?

Navigate to ' Schedule Broadcast' on the side navigation bar.
Upload your Image or Video and copy the URL.

Paste the copied URL in Step 1 when creating the message template👇
Step 1: Creating a Template (Message)

Upon clicking on
+Template
on the top right corner, the following window opens.
Craft the desired message and make sure you input all the required fields.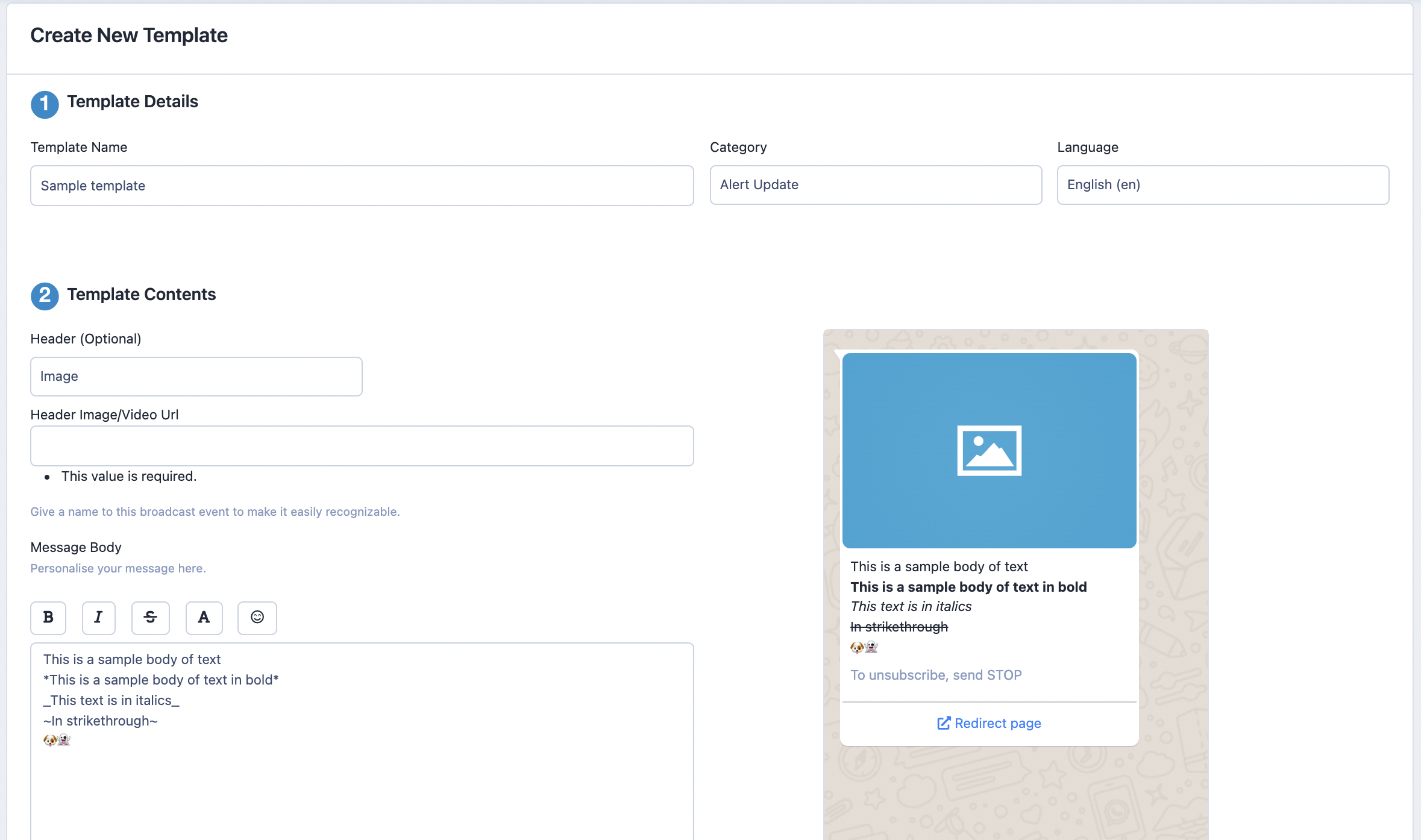 1a: Getting your template approved


WhatsApp only lets you send messages that are approved by WhatsApp.
Submit your well-crafted message by clicking on
'Submit for Approval'
and if you face any trouble in approval, check the tips
here
.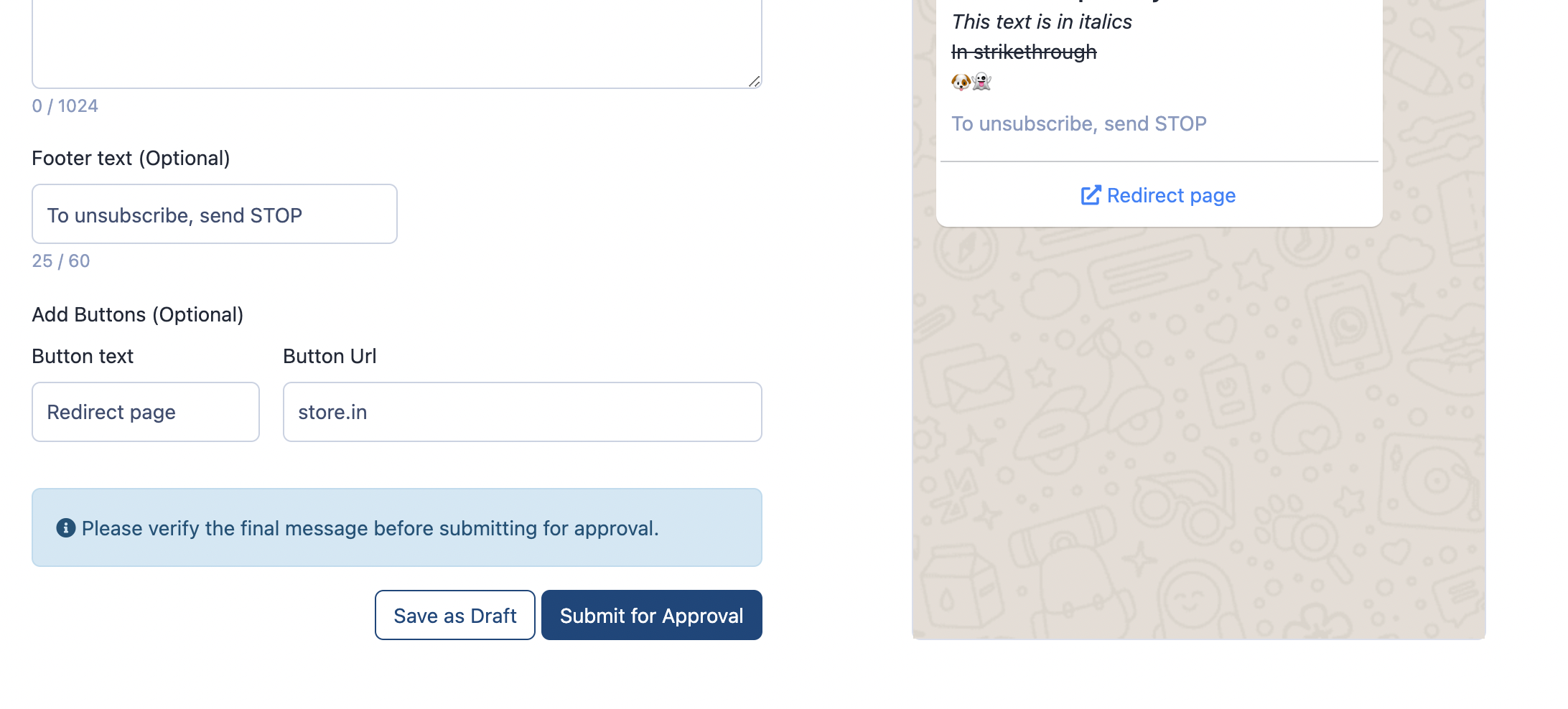 Step 2: Creating an Audience

Move back to the Broadcast page and click on
+Audience
to manipulate your recipients.
2a. Filter your audience

This lets you dynamically create the audience list from your existing customer base. We believe the filters provided should help you narrow down your target audience for the broadcast effectively.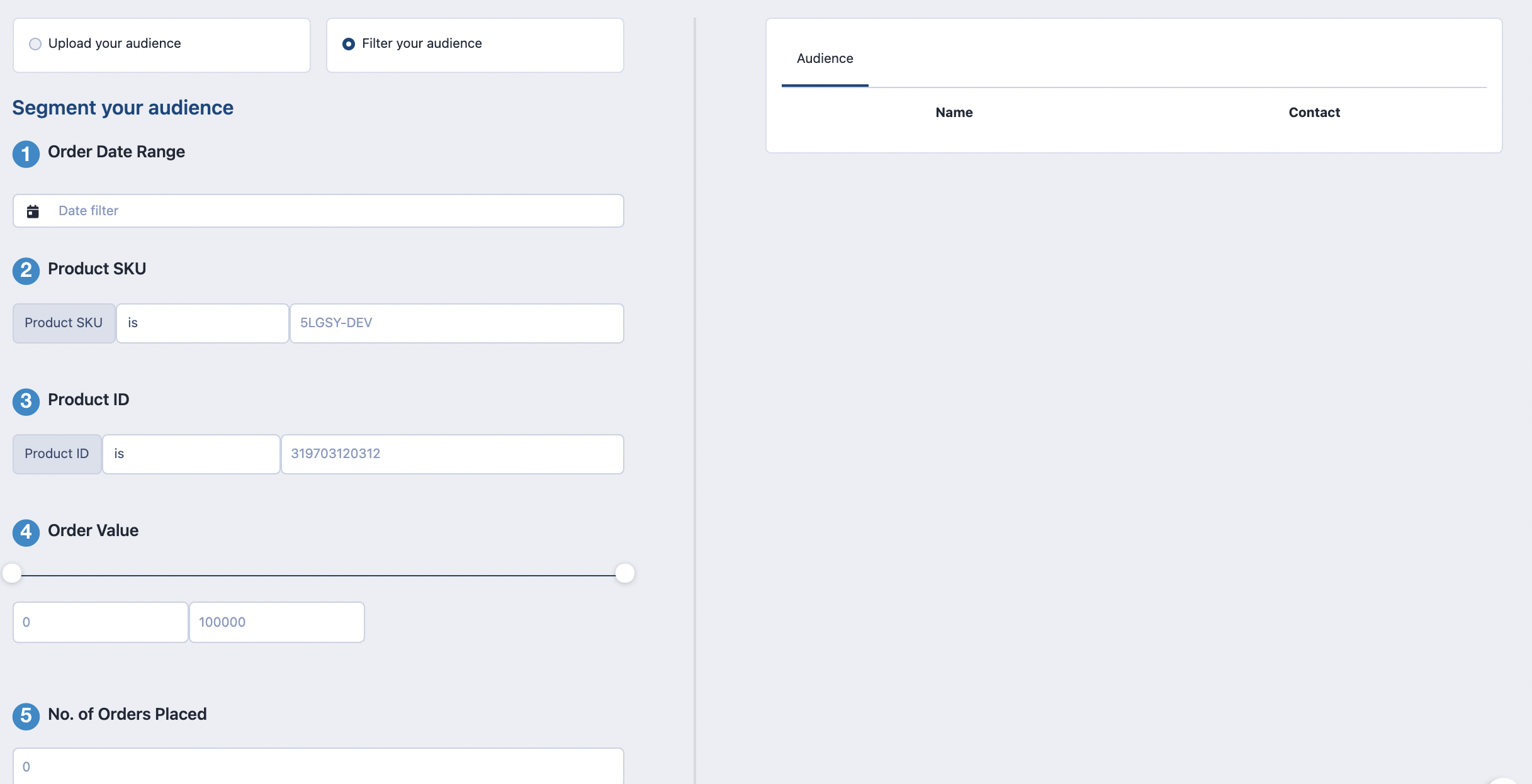 2b. Upload your audience
Have a different/custom audience in mind? Or perhaps a new set of customers you want to acquire?

Use the option below to upload the same.

Please ensure the file is a .csv one and the contacts & name are listed exactly as the Sample Broadcast Template

Step 3: Scheduling your broadcast
Now it's time to schedule your broadcast! (
Provided Steps 1 & 2 are completed successfully)
Name your broadcast; Choose the template from your crafted templates; Pick your audience and the Date & Time of broadcast. You're all set.

One last thing: Don't you want to see how the message might appear on the customer's screens?

This is why we built the
+Send Test Message
feature.
With confirmation that the message looks fine and that you have actually received the message, go ahead and schedule your broadcast!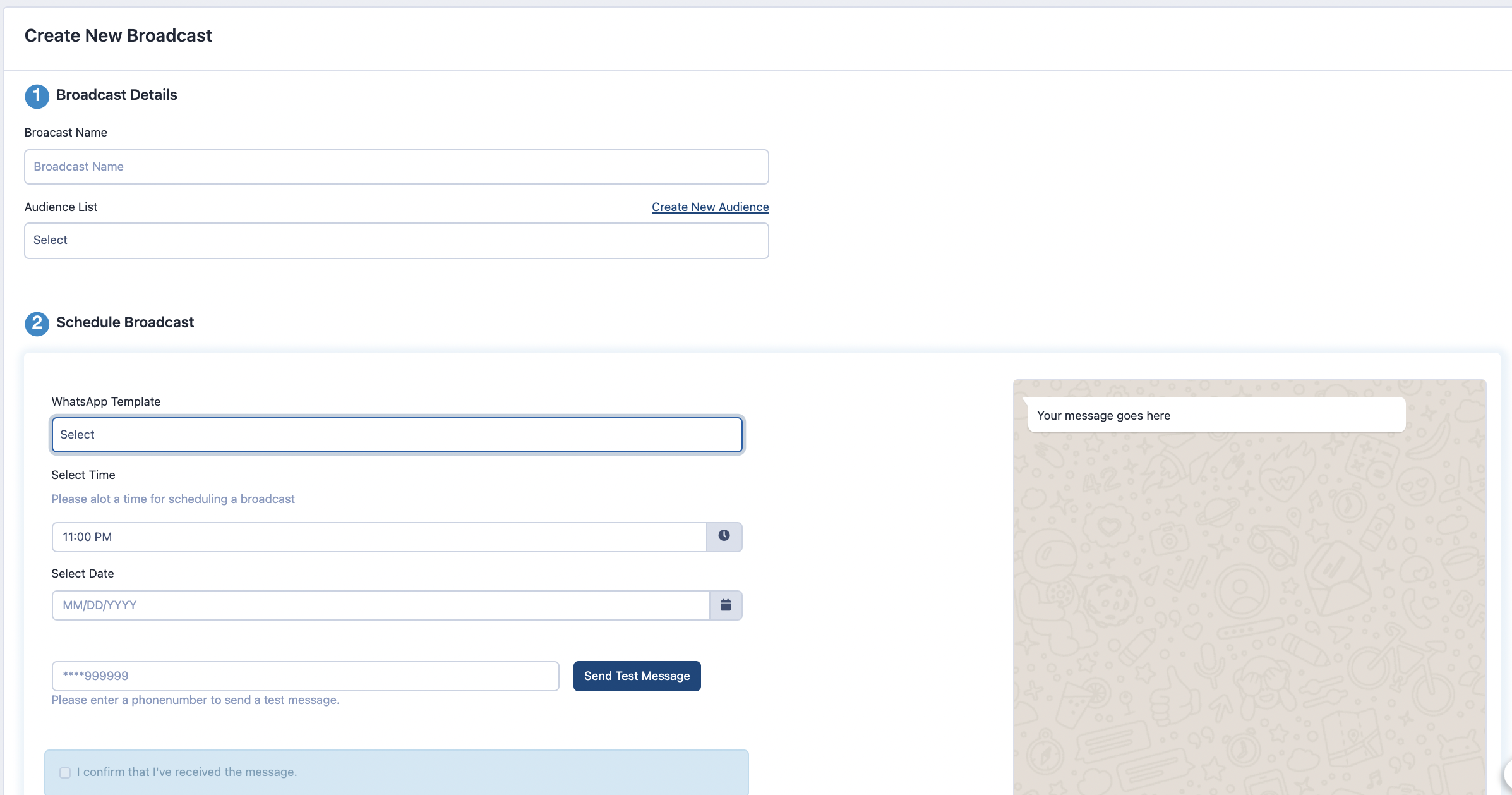 Now you're all set yo reach your customers where they are! 😎

Related Articles

List Of Features Offered by Logisy

# Feature Supported Events Description 1 Logisy Analyse Analyze every order your store receives in realtime and flag risky orders. No more wrong phone numbers and pin-codes. 2 Logisy C2P Convert COD orders to Paid Orders. Increase paid orders by 25% ...

How does C2P (COD to Prepaid) work?

What is C2P (COD to Prepaid)? C2P is a feature that helps you convert your COD customers to Prepaid customers. This feature helps in increasing Prepaid order volume by 25 to 35% How does C2P Work? As soon as a COD order is received we send an ...