How does C2P (COD to Prepaid) work?
What is C2P (COD to Prepaid)?

C2P is a feature that helps you convert your COD customers to Prepaid customers. This feature helps in increasing Prepaid order volume by 25 to 35%

How does C2P Work?

As soon as a COD order is received we send an Automated WhatsApp Notification via API to your customers offering them a discount if they convert their COD order to Prepaid. This offer can be configured by the brand from our dashboard.

If the customer completes the payment we create a new paid order and cancel the cod order.

The customer is notified via WhatsApp message that the COD order is canceled and a Prepaid order is created. We also share the link to track the Prepaid order.

Can I see a sample message?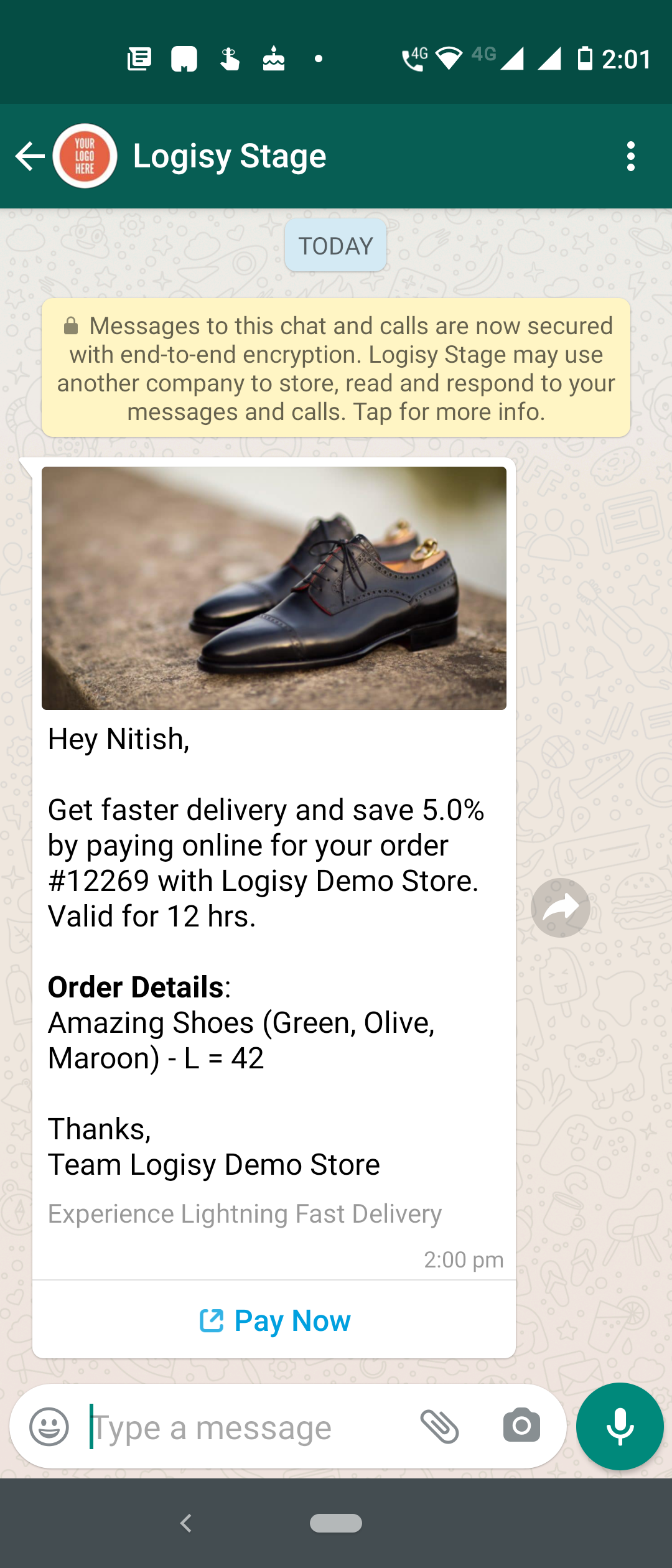 Sample C2P WhatsApp Message
What happens if the order gets shipped?

We allow converting COD to Prepaid only before the order is shipped. As the courier companies do not allow changing the payment method after the order is shipped we disable the payment link as soon as the order gets shipped.

To do the above we integrate with your courier company and track the shipment status in real-time. As soon as it gets shipped we expire the payment link.

You can also set an expiry to the offer in the Logisy dashboard. For example, if you set the payment expiry to 2 hours, the customer won't be able to convert the order to Prepaid after 2 hours of order placement.

Do you share a report?

We share a report every day via email with a list of orders that were attempted the previous day and the orders that got converted.
What all information do you need from us to activate C2P?

Your payment gateway API Key
Related Articles

List Of Features Offered by Logisy

# Feature Supported Events Description 1 Logisy Analyse Analyze every order your store receives in realtime and flag risky orders. No more wrong phone numbers and pin-codes. 2 Logisy C2P Convert COD orders to Paid Orders. Increase paid orders by 25% ...